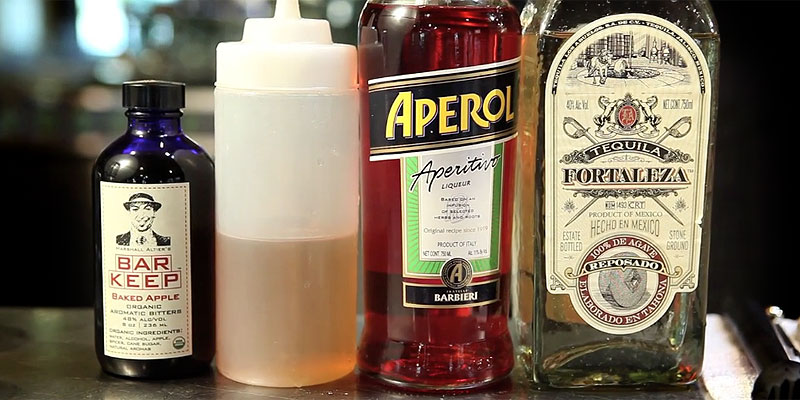 The always-entertaining Adam Stemmler of the East Bay Spice Company is constantly coming up with innovative tequila-based cocktails, and his "Heartland Smash" is no exception. It uses Fortaleza reposado tequila, muddled fruit, and lots of crushed ice.
"It's a basic play on a smash, which is a term that applies to anything that has muddled fruit or muddled herbs in it, kind of in a shaken format," Stemmler said.
"We are calling this cocktail the "Heartland Smash" with Fortaleza tequila being the star of the show. With Fortaleza being right in the town of Tequila, which we like to call the heartland of Mexico, I think it's an appropriate name for what we're about to do," he said.
The resulting drink is a balanced mix of fruit with a touch of wood from the reposado. The aromatics of the mint contribute to make this a really refreshing cocktail.
In this video, Adam show Scarlet of TasteTequila.com how it's made:
"The Heartland Smash" Cocktail Recipe
Directions:
1.) Add 5-6 small pieces of pineapple to a cocktail tin (shaker)
2.) Add 4-5 leaves of fresh mint
3.) Lightly muddle the pineapple and mint in the tin
4.) Add 1 1/2 ounces of Fortaleza Reposado tequila
5.) Add just under 1/2 ounce of Aperol
6.) Add about 1/2 ounce of agave nectar
7.) Squeeze half of a lemon into the tin
8.) Add a few dashes of Bar Keep Baked Apple Bitters to the tin
9.) Shake the cocktail vigorously
10.) Double fine strain the cocktail into a glass of crushed ice
11.) Add a little mint sprigs to the top for garnish
Gracias, Adam!