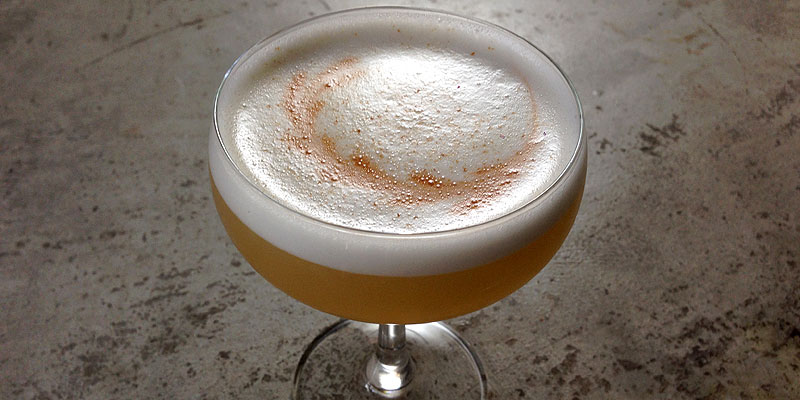 Bartender Adam Stemmler of the East Bay Spice Company shows Grover of TasteTequila.com how to make a really tasty cocktail using Fortaleza Añejo and beer as main ingredients.
He named it "Portrait of a Sauza" in tribute to Guillermo Sauza, the man behind the Fortaleza Tequila brand.
Watch the video on how to make it, below!
"Portrait of a Sauza" Beer & Tequila Cocktail Recipe
Directions:
In a shaker tin, combine:
1.) 3/4 ounce fresh squeezed lemon juice
2.) 3/4 ounce honey syrup (diluted 1:1 with water)
3.) 2 ounces Fortaleza Añejo tequila
4.) 1.5 ounces Pyramid Weiss Cream beer (a nitrogen-based beer)
5.) 2 dashes Barkeep Fennel Bitters
6.) Add ice and shake, the double fine strain into a cocktail glass.
7.) Garnish with freshly-grated cinnamon and a few dots of Angustura Bitters
Thanks, Adam!